Global Supply


Chain Insights
Powered By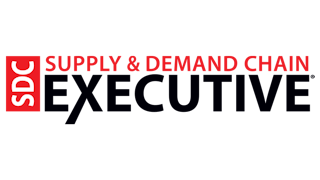 Top Supply Chain Projects
ALOM explains its focus on its workforce in an attempt to circumvent problems from the "Great Resignation" through development, opportunity, inclusion and growth. The project was selected as one of SDCE's Top Supply Chain Projects of 2022.
Supply chain innovations have created opportunity and risk, and supply chain visibility technologies are helping top companies manage these new risks. This report is part one of a 4-part series uncovering the logistics behind supply chain visibility.
While there are numerous reasons why drivers are leaving, the low number of available, safe parking spaces is a challenge for long-haul truck drivers.
Factory fires ranked as the No. 1 disruption for the first half of the year with the number of fires up 131% YoY. This year is on track to have the most factory fires ever reported, a trend driven by gaps in regulatory and process execution.
As for nitrogen oxides (NOx) emissions, EVs have 98.5% lower NOx than pre-2007 diesel vehicles on a per mile basis, and 2010 and later MY vehicles have 79% less NOx emissions than a 2007 diesel model.