Global Supply


Chain Insights
Powered By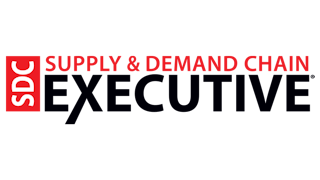 Amazon Prime starts to roll out its drone delivery service, beginning in California. A program like this from an e-commerce giant could mean drone delivery will be wide spread and common place in the near future.
Trends like increasing grocery e-commerce and reliance on micro-fulfillment centers are changing the food supply chain and the logistics behind supply chain visibility.
Register now for on-demand sessions, where industry experts from Enable, Movilitas, Oracle, Generix, Blue Sky Capital Strategies, MIT Center for Transportation & Logistics, North American Council of Freight Efficiency, Pitney Bowes and more come together to discuss the state of the supply chain.
Leaders from ndustrial and Lineage Logistics will explore best practices to connect your production data with your energy data for maximum efficiency.
Lisa Wittmer, VP, sales for OMNIA Partners, details why nothing you ever learn or experience is going to prepare you for something like a global pandemic.